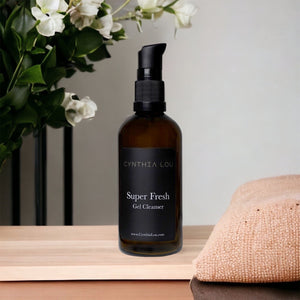 Skin love as daily ritual. 🌺
Super Fresh Gel Cleanser finishes your cleanse for pH-balanced, clean skin that is ready to receive and use the products you apply.

The skin is strongest, happiest, and most balanced at a pH of around 5.5. Super Fresh Gel Cleanser is formulated at a skin-friendly 5.5 pH, from ingredients safe enough for baby care (effective skincare does not need to be harsh!), with a splash of peppermint hydrosol for a refreshing feel and toning.

100ml